The Sailing SV Delos Crew
"A journey is best measured in friends, rather than miles." -Tim Cahill
We've met some inspiring and incredible people on our trip around the world. Between the overwhelming amount of love shown to us from the Delos Tribe, and remote ports of call in 26 countries, we've had 43 different people aboard Delos that have made this trip possible. Without them, and supporters like you, we would never be able to document this journey to the level of detail available here. Without further ado, let's introduce your merry band of seafaring gypsies!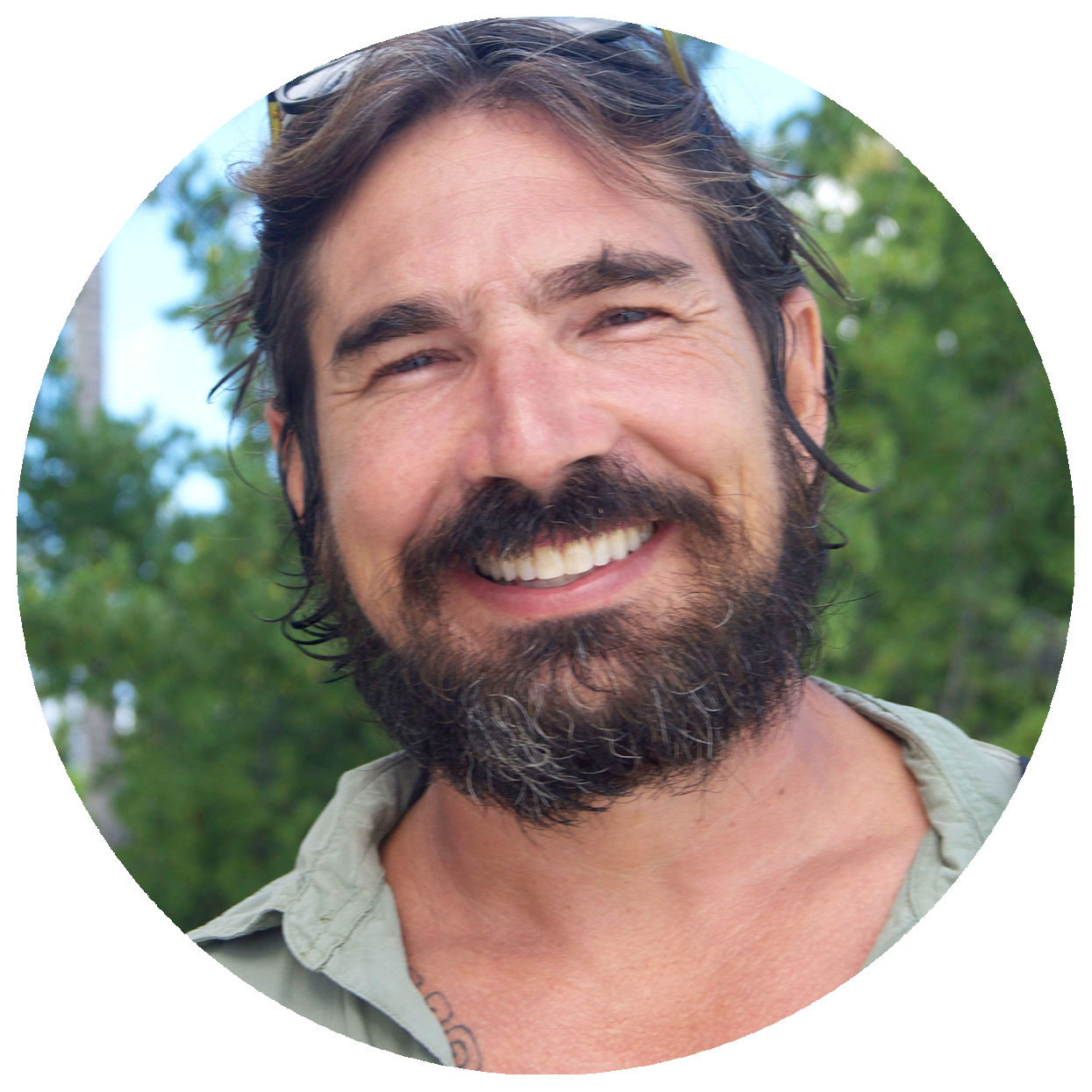 Brian was raised in the small city of Flagstaff, Arizona. At the age of 22, he moved to Seattle to finish his degree in Electrical Engineering at UW and with his bright mind and witty smile Brian started up his own software company. By his early 30's, Brian found something was missing, and he dreamt of bigger adventures and more meaning in his life. He read the book '3 years on a 12foot boat' and the dream to create his own odyssey and sail around the world was born. He sold his house, his cars, and all his possessions that tied him down to a corporate society. Three boats later and endless days of hard work, Brian's dream became a reality when he bought Delos in Seattle in 2008 with the intention of sailing her across the Pacific to Australia over the course of 2 years. 6 years have now passed, people have left, people have joined and the trip has turned into something much more than just 'cruising'; it has turned into something truly magical. Brian feels like sailing and cruising on Delos has changed his DNA, he's a hands-on, laid back, and very smart chap. His stubborn nature means he is persistent with all projects and won't stop until he gets the task done. Brian radiates an aura of confidence, which automatically creates a sense of trust and safety for anyone who comes into contact with him. Although a software nerd at heart, he has a weird fixation with strong tastes, a low tolerance to bad smells, is the ultimate snuskhummer and a true and loving sailor.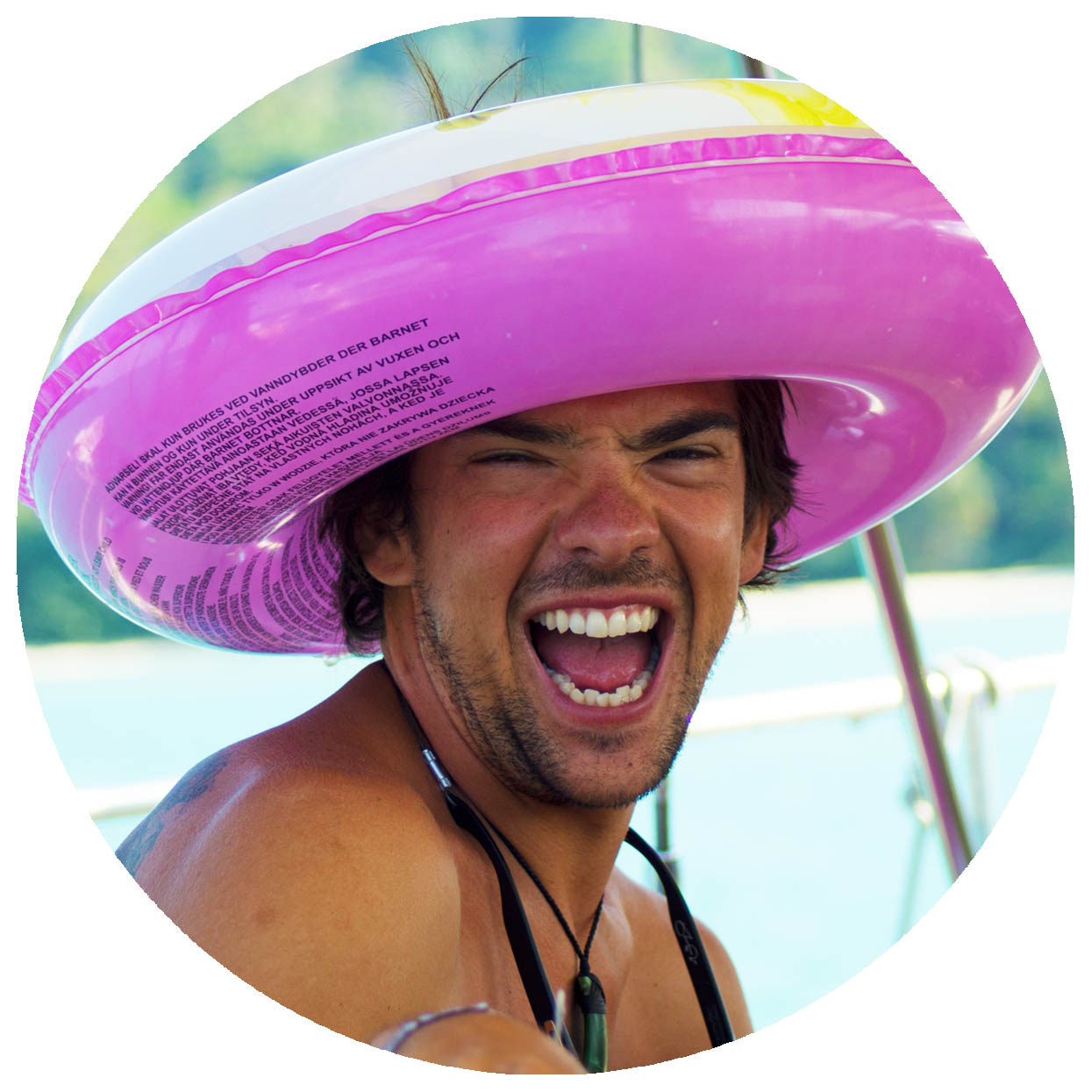 His name is Brady.  Yep, that's right, just like that old classic 'The Brady Bunch'.  Brady is a charismatic and funny guy, kind of the 'joker' of the Delos crew and he brings laughter, love and an easy-going flow to the boat. He's a keen-as sailor and a cracker-jack diver.  Originally from Florida, he got more than half  way through his Environmental Engineering degree before fully making the transition into the sailing and cruising life. He's lived and sailed on Delos since 2010 after hopping on in Mexico.  He was only supposed to come for a month to help sail to Tahiti, but somehow those months slipped on by, and now its five years and thirty something thousand miles later. And he's still loving it! Not only is Brady a Dive Master, Dive Instructor, and Rescue Diver but he can also whip up a mean Pico De Gallo or Ceviche, all while filleting a Tuna or Mahi with the other hand. On the off seasons, Brady used to spend his time rolling burritos and more recently working on superyachts to save money to continue sailing. Brady now lives and breathes the Delos vibe, his love for sailing and sharing this adventure shows in his passion for life!  His amazing ability to connect with people, no matter where in the world we are, has really helped spread the love of Delos. On top of that, his marketing ideas and video editing skills are a huge part of what Delos has become. When not sailing, diving or fishing Brady enjoys eating, drinking Scotch, and sleeping.  Brady's an interesting guy where everything is not always quite as it seems.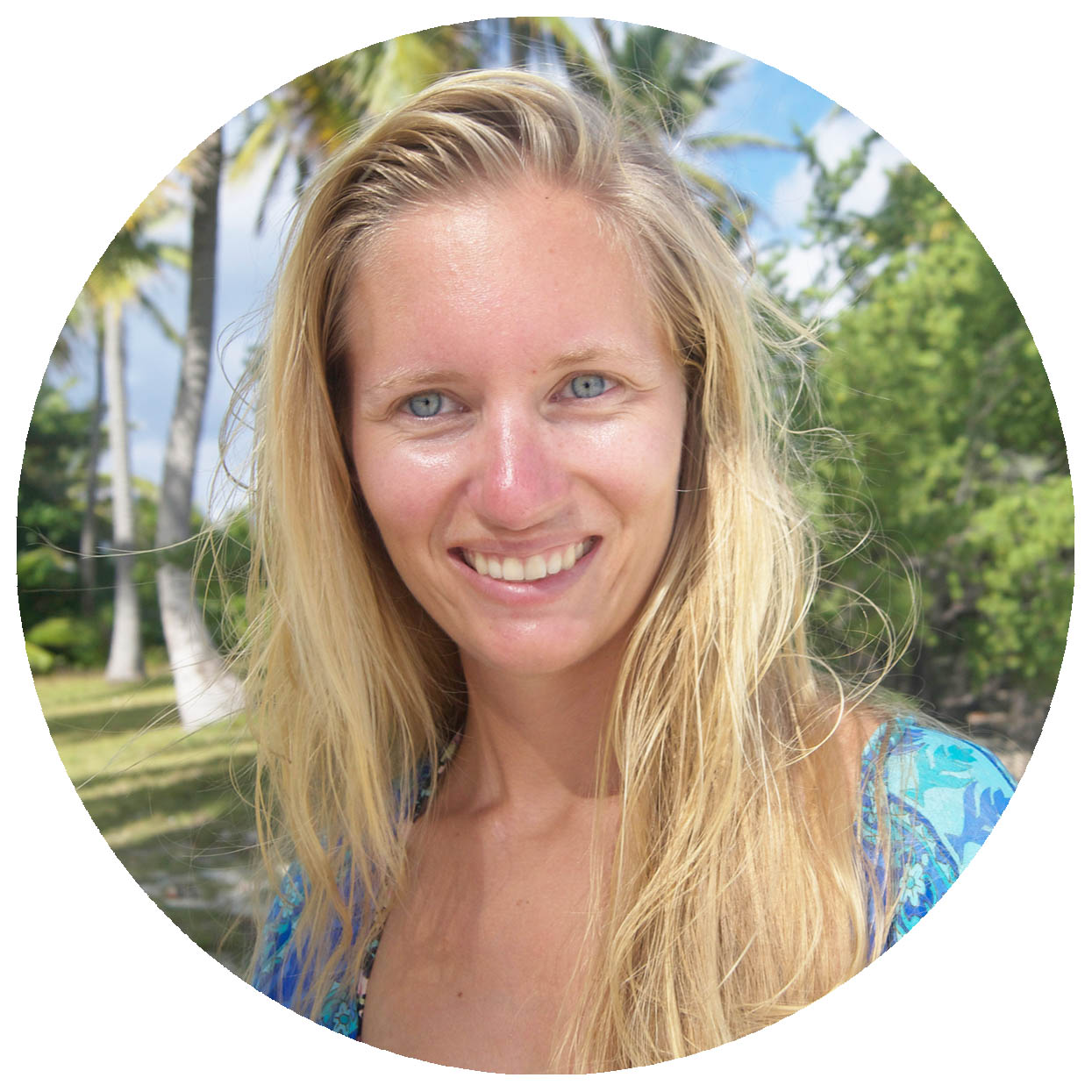 Karin grew up in the Arctic Circle, in the most northern part of Sweden where they wear 1000 layers and eat smoked reindeer heart. Her transition to sailing in the tropics was an interesting one. She met Delos in New Zealand back in 2011 while on a short holiday from her busy University life where she studied in Australia. She flew out to Delos every chance she got that year while still studying and once completed with her Landscape Architecture degree, moved on board full time. It was something that she never really thought about as an option for the future, but after falling crazy in love with Brian and the boat, when the opportunity arose, there was no doubt in her mind to join the Delos journey. Previously knowing nothing about sailing, she's now become a keen sailor and cruising on Delos has completely changed her life in the sense of becoming a more adventurous soul. Karin now sees Delos as a permanent way of life and although she wants to start a family in the future, this lifestyle has turned from a possibility into something that will still sustain her for a long time to come. Her systematic and thought-out nature has helped turn Delos from a lifestyle into a sailing business. She's small, extremely kind and enjoys taking small naps every now and then.