Delos Is Fan Powered
And We're Global!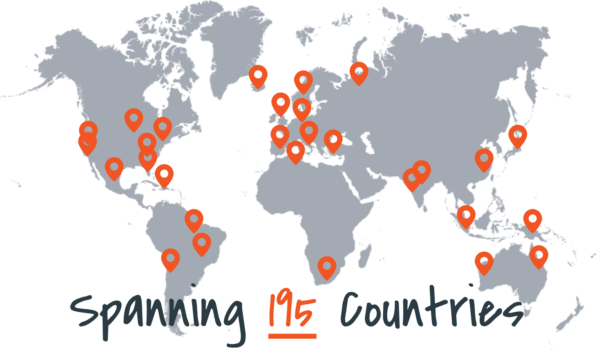 Thanks to the overwhelming support of people like you, the Delos Tribe has grown to over 2.6M monthly viewers across 195 countries worldwide! Since we started sailing in 2009, our friends and fans have enjoyed over 512 YEARS worth of video on YouTube. Join us and help us continue to spread love and inspiration to friends and families around the world!
Join Us & Get The Whole Story
With cameras running full time, not everything makes it into the episodes. Get the whole story, in real-time by following us on Facebook and Instagram. Patreon supporters get exclusive access to crew-only gear and contests to come aboard. Are you the next Delos pirate?
Friends & Crew Opportunities
Itching to get out on the open seas, but don't know where to start? How about getting some experience with our friends that love to sail with others?
Non-Profits & Causes
Are you passionate about protecting our fragile aquatic ecosystems and marine life? Check out some of the sweet non-profits we've run across, and drop us a line with others the Tribe should know about!
Submit Art & Music
We love using homegrown music and art in our videos and merch whenever possible. Check out some of the awesome Tribe-made goodies, and submit your own!
Show Our Friends Some Love!