Sailing Vessel Delos – Sailing Around The World – YouTube Sailing Videos
We release a new YouTube Sailing Video every Friday!


Subscribe to Sailing Vessel Delos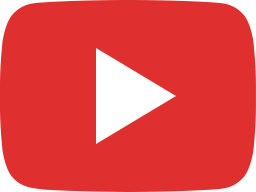 WTF Were We Thinking?? 🫣 Sailing Vessel Delos Ep. 429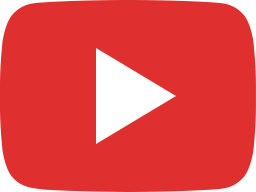 LIVE From Our Floating Home In French Polynesia (Post Race Recap!)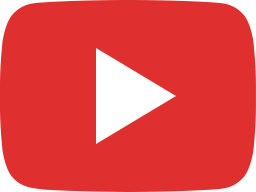 Pushing It To The Limit For This??? Is It Worth it? 😱 ... Sailing Vessel Delos Ep. 428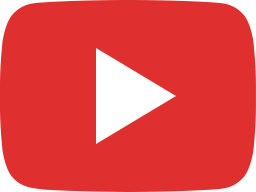 Watch LIVE With Us! 3 Day Open Ocean Sailing Race (It Gets ROUGH 😱) #shorts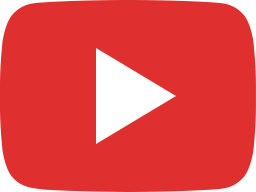 Sometimes Paradise Isn't Enough 😢 Sailing Vessel Delos Ep. 427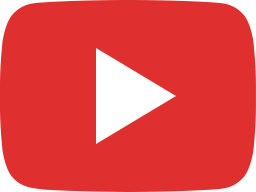 Life Lately… A Rescue at Sea and Saying Goodbye 🥺 Sailing Vessel Delos Ep. 426

We have over 350 videos, 9 seasons worth!  Be sure to check out our YouTube Sailing Video page to see them by topic and playlist.
Frequently Asked Questions
Over the years we've found so many things that make our lives easier out here. From cameras to drones to must have tools, survival gear, galley essentials, and even things for a toddler onboard. Check it out at our
SV Delos Amazon Storefront
! If you do we'll get a little love into our beer fund as well 🙂
You can track us at any time, just by heading over to the Where's Delos? page.
Oh, so you're new here! Let us be the first to show you around. For the full story, head to The Start. If you'd prefer kicking back and catching up over a cold one, head to the Sailing Videos section. After all, this all started as nothing more than some home movies made for friends & family (still is, but the family is a bit bigger now). Lastly, if you're a reader, head over to the Travel Blog section and forgive the typos… things get bumpy out here! 🙂
Delos is a 53 foot Amel Super Maramu, and she is one of the finest built cruising sailboats in the world! She was built in La Rochelle France in 2000 and has seen what most sailboats dream of seeing. Shes a sailing ketch (2 masts) and has enough room to comfortably sleep 6 people. For the full tour, check out The Boat page.
This is a popular yet extremely difficult question to answer. It depends on many factors including the type of lifestyle you want to live (beer or champagne) and whether or not you are capable of doing boat repair work yourself. The numbers below are what we feel is a pretty good estimate for the way we sail on Delos.
Personal Expenses-
Our average over the years has been about $500.00 US per person per month. Sometimes more and sometimes less depending on if were in a cheap place (like SE Asia) or an expensive place (Australia). This covers food costs, a few tasty beverages (we have a still onboard), general fees and travel expenses, fuel for Delos, and other odds and ends. This does not include boat and maintenance costs because those vary so much depending on the age and type of boat you have. But this should give you a ballpark idea of the people expenses. This assumes you buy local foods, provision in bulk when possible, and eat the vast majority of your meals onboard.
Boat Insurance-
Our insurance has ranged from 1.5-2% of boat value per year, depending on where we are cruising. This is for liability, basic medical coverage for the crew, and hull, rig, and machinery coverage. Most remote locations often mean higher insurance, for example our insurance crossing the Indian Ocean was higher than in the Caribbean.
Boat Maintenance-
The costs for the repair and maintenance of boats can vary a lot depending on the size and complexity of the systems. For the past few years weve used the following rules and found it to be a pretty good baseline for Delos.
When I think about boat maintenance I like to break it down into two pieces. We set aside 1.5% of our boat value per year for general ongoing repairs and preventive maintenance. For example, if your sweet cruiser is worth about $100,000 US, then figure $1,500 per year for things like pumps, impellers, oil changes, sail repairs, and other routine items that may break along your voyage. Delos is a pretty complicated boat with lots of systems which means there are many things to service. We do 100% of the work ourselves, which means we are paying for parts and the odd expert opinion only. If you dont plan on doing the majority of your own work I think this number will grow by quite a bit.
The second part of boat maintenance to consider is the longer term items such as changing your standing rigging, replacing your dodger, new dinghy engine, new sails, haul out and bottom paint, etc. These things dont happen often, but when they do they are expensive. When we first started sailing this was another 1.5% of boat value per year, however now that Delos is a bit older and we've put some miles on her we've seen this in the 3% range the last few years. The more expensive the boat, generally the more complicated and therefore the more required to keep her ship-shape.
There are a lot of factors when considering the entire cost of cruising. If youre looking for an excellent book that covers this in detail I would suggest The Voyagers Handbook- Beth A. Leonard.It has some great information on cruising costs.
If youre looking for some blogs on the subject check these out:
Wow, what a trip its been to sail with so many incredibly amazing people! Its a dimension of the trip we never thought was possible. So far weve have about 50 different people from all over the world join us! Be sure to check out The Crew page to see who weve had the honor to sail with.
That said, we do take on crew from time to time. Sometimes, its cool people we meet while sailing and traveling. Sometimes, its family and friends weve known for years. And sometimes we run contests to get complete strangers to come join us! It really depends on our plans for the season and if people can easily fly on and off, which isnt the case all the time.
When we do run contests we always post them on Patreon and give our supporters there a chance to experience the life. Check here for more details!
We also post on Facebook, Instagram, and YouTube so be sure to Like, Follow, and Subscribe, as thats the best way to know when were looking for new crew!
No worries mate! Just head on over to our FAQ section. We have heaps more frequently asked questions there!
Featured Products
JOIN THE TRIBE
#SVDELOS #DELOSTRIBE