Must Have Gear for Cruising, Sailing, and Filming it all.
If you're looking for some cool toys and gear for your adventure check the links below.  After years at sea this is the stuff we recommend. If you buy any of the items on Amazon below by using the links on this page we want to say THANK YOU, because we do get a cheeky little kick-back for the beer fund 🙂
Waterproof Action Camera and Accessories
Looking for a waterproof action camera with amazing stabilization that you can use above and below the water check out the Go Pro Hero 9. Just put it in linear mode to avoid the old "fisheye" Go Pro look, and if you really want to capture a lot there are wide formats in there too. We especially like the time-lapse and scheduling features that allow you to start recording at a specific time to catch that early morning sunrise while you snooze!
This thing is awesome! Probably the single most useful GoPro clamp ever made. Clamp your GoPro to the rail, solar panels, anywhere! We use our all the time especially for time lapses.
Audio quality makes a huge difference, and nothing destroys good audio like a little bit of breeze. If you're going to be recording outside on onboard grab this media kit mod which lessons wind noise and increases audio quality overall.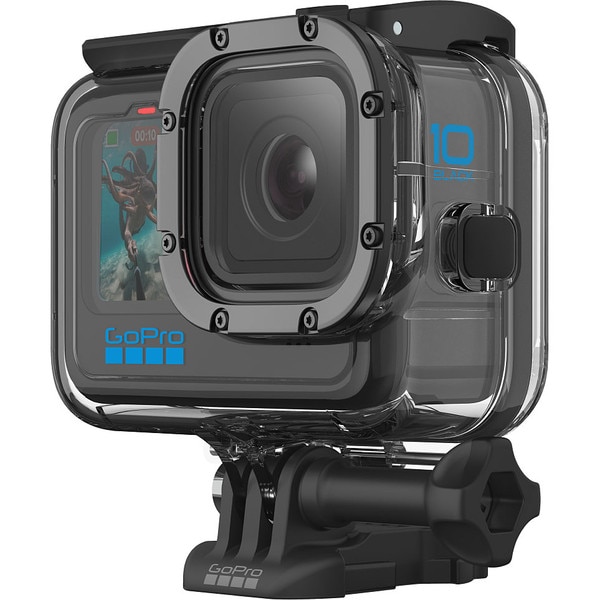 If you've going deeper than 20 feet (6 meters) you should be a housing.  And don't buy a cheapo knock off either.  Spend a few more $$ and get the name brand.  Trust us on this one, we've made that mistake!  Plus it will allow you to attach some pretty cool accessories and color filters like the one below.  We recommend this one from BackScatter.com 
GoPro Hero 9/10 Over Under Dome
If you like to experiment with over/under shots this Dome for the Go Pro is super cool!  It allows you to get a great view of both below and above the water at the same time.  Check out this link on Amazon.
Go Pro Hero 9 Macro Lens and Color Filters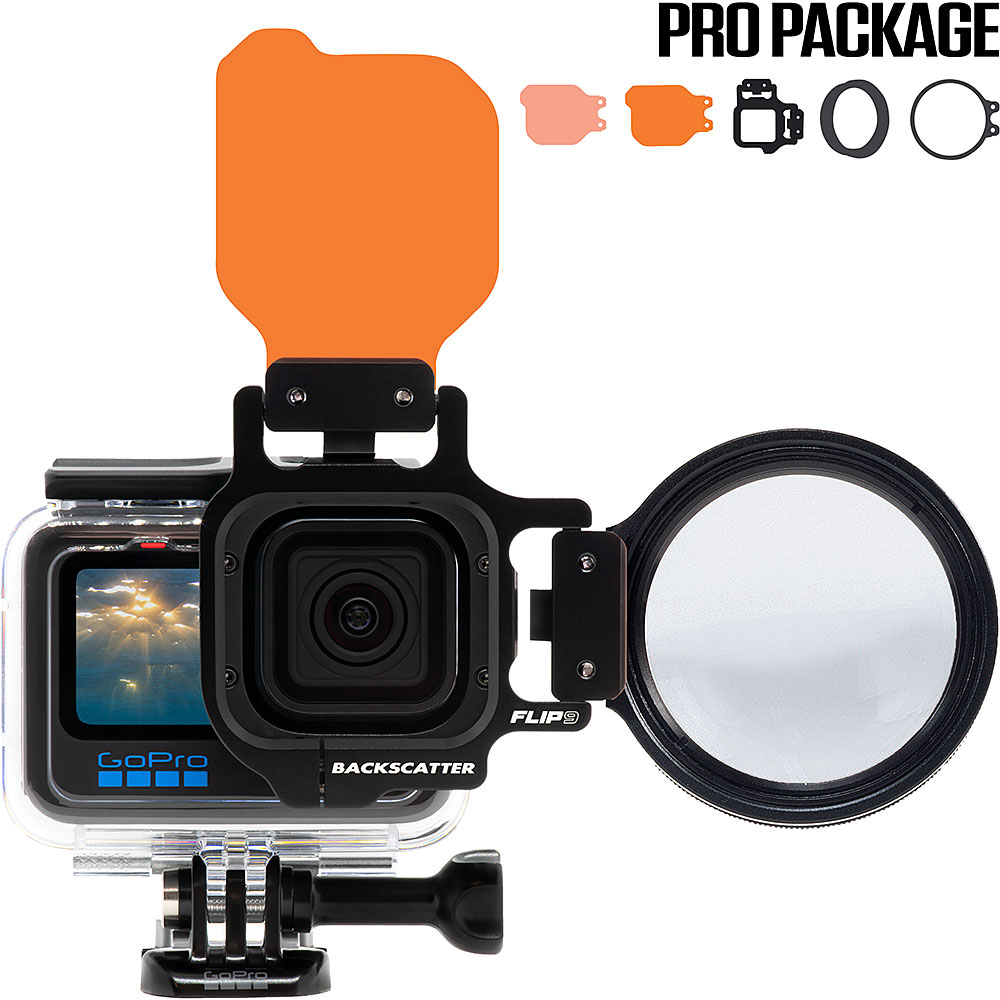 If you want to dive into the macro world this Flip Macro Lens will allow you go easily go between wide and macro modes.  We use it all the time and the results are pretty cool!  It also allows you to have multiple color filters to add red and adjust for different water conditions.  We recommend this one from BackScatter.com
If you're really looking to up your game you're gonna want a good, solid place to mount your Go Pro.  We've had great luck with this Ikelite one.  It allows you to mount the Go Pro in the center and film with two hands which really helps to stabilize shots even more.  It also provides a great place to mount those under water lights to make those colors pop!
DSLM Cameras and Accessories
This is our go-to workhorse on Delos. Hand this camera to anyone, tell them to point it in the right direction and you're gonna get a decent shot. It does 4K video recording, has awesome autofocus, and has night mode. If you've ever seen the "Night Sailing Vlog" shots we do on Delos this is the one that does it. The stabilization is pretty damn good too.
This camera is a videographers dream. Shoots in 4K, has good light sensitivity, interchangeable lenses, and does awesome SLOW MOTION as well. The sensor is Micro 4/3 which means it's much smaller than a full frame camera. If you really want to up your video came this is the one for you. A favorite of Capt. Brian and Senor Brady.
This is our go-to drone. The entire kit packs up into a backpack and uses your smart phone as a display which makes it ultra portable. You know all those sweet shots of us hiking around and exploring the beach? Chances are it's this little baby that snapped them. This one will fly in some wind, but if you are going to do lot's of flying from a moving boat I recommend the Phantom P4, the handles on the bottom makes it a lot easier to catch!
If you plan to get clean audio, cut down on wind noise, or generally want to improve your game a bit check out these accessories we've found to be pretty useful.
Nothing sucks worse than bad audio! Save yourself a-lot of time and heartache and buy an external microphone. You'll thank me if you do!
Wind will destroy your audio in a hurry, so if you're filming outdoors and have an external microphone be sure to grab a Dead Cat to kill that wind noise!
These little recorders are incredible! We use them to do our voice recordings for narration, filming random noises on the boat and in nature, or even recording music when we have people that can play instruments around.
If you're going to do time-lapses then you're gonna need a tripod, and you might as well have one that's easy to carry around and pack into the dinghy.